---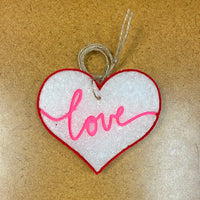 You will be greeted by a beautiful sight and scent each time you enter your vehicle. These are great as gifts for all ages and even used as bridal/party favors. They can also be used as closet/drawer fresheners. Scents typically last 2-3 months. 
Scents: 
Bombshell:  A flirty, colorful blend of succulent purple passion fruit, burgundy tuscan grapes, sun-kissed yellow peonies, fragrant vanilla orchids, and just a hint of fresh greenery.
50 Shades: A sexy masculine cologne scent blended perfectly with smooth leather. A little naughty! 
Butt Naked: A saucy tropical blend of melons, strawberries, pears and fresh green apples.
High Maintenance: Floral top notes followed by woody notes with rich, sweet, patchouli and long lasting musky undertones.