---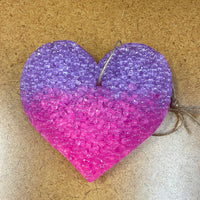 You will be greeted by a beautiful sight and scent each time you enter your vehicle. These are great as gifts for all ages and even used as bridal/party favors. They can also be used as closet/drawer fresheners. Scents typically last 2-3 months. 
Scents: 
Sex Bomb: Sweet and sexy. Floral and fruity. A nice dupe of this popular fragrance.
Diva: Clean, ozone, fruity green top notes with jasmine, lily of the valley, mid notes of lavender, and woody, earthy, and musky bottom notes.
Leather & Lace: This leather suede scent will take you back to the old west with a sweet twist of vanilla.