---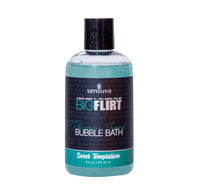 Are you a parking ticket? Because you have FINE written all over you! 
Create a romantic moment with this scented bubble bath, infused with pheremones that will put you in the mood and make you feel sexy. 
Directions: Pour 1-2 capfuls into running bath water. Use more as desired, for external use only.